Fully Connected was an online community engagement project that ran alongside Stompin's 2017 major show, Fully Grown. Fully Connected took us on a journey to discover and explore the unseen connections within our community throughout Stompin's 25 year history. Taking the form of a blog, a weekly accumulation of personal and community 'universes' were presented as stories, lessons, histories, journeys and hopes of our Dancers, Artistic Directors, Staff, Producers, Volunteers, supporters and community members.
We looked back on our grass-roots, shared the present and peered into the future...
"It seems bizarre to think that I'm a part of a cog that has been turning for so long... there are so many people that have come through (Stompin) that now have amazing dance careers and people who are everyday people… I think it's important to show that on our 25th birthday… that sense of connection between all of us, even though most of us have never met before". - Zeke Guest, Stompin Dancer.
In total, Fully Connected reached out to around 120 of Stompin's wider community. These connections were past dancers, staff, volunteers, family members, community members and Stompin supporters. The outreach was truly multi-layered, with face to face interviews, phone conversations, connections made through social media and conversations via email. A common thread of Fully Connected's outreach was the reflection and sharing of personal and professional development.

"Stompin taught me about my own creative agency, that it could come out... become something tangible and it could be shared with my peers and performed for my community...".
- Luke George, Stompin Alumni & Past Artistic Director.

"Stompin definitely played a big part in where I am today... it helped me get to Uni to study dance where I loved learning anatomy... I am now just finishing my Bachelors in Nursing...".
- Lily Noonan, Stompin Alumni.

"You (Stompin) have been instrumental in the growth of my daughter… thank you for allowing her to blossom".
- Kerri Gay, Mother of past Stompin Dancer.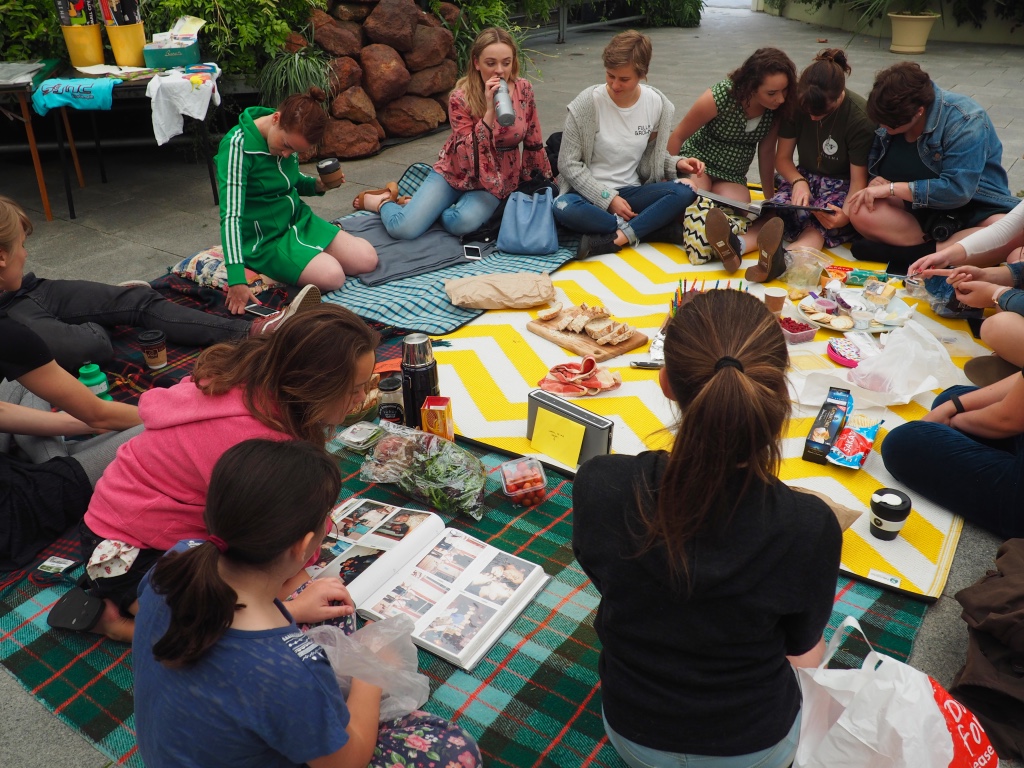 STOMPIN'S COMMUNITY CELEBRATION

To mark our 25th Birthday and the wrap up our Fully Connected project and our Fully Grown show season we celebrated with a community picnic, complete with Stompin memorabilia, photo albums and a birthday cake!

"Stompin has been, and continues to be, a vibrant contributor to Launceston and Tasmania's arts community and the starting point for young Tasmanian's trajectory into the arts and into the big wide world".
Fully Grown//Behind the Scenes//Video Reflection